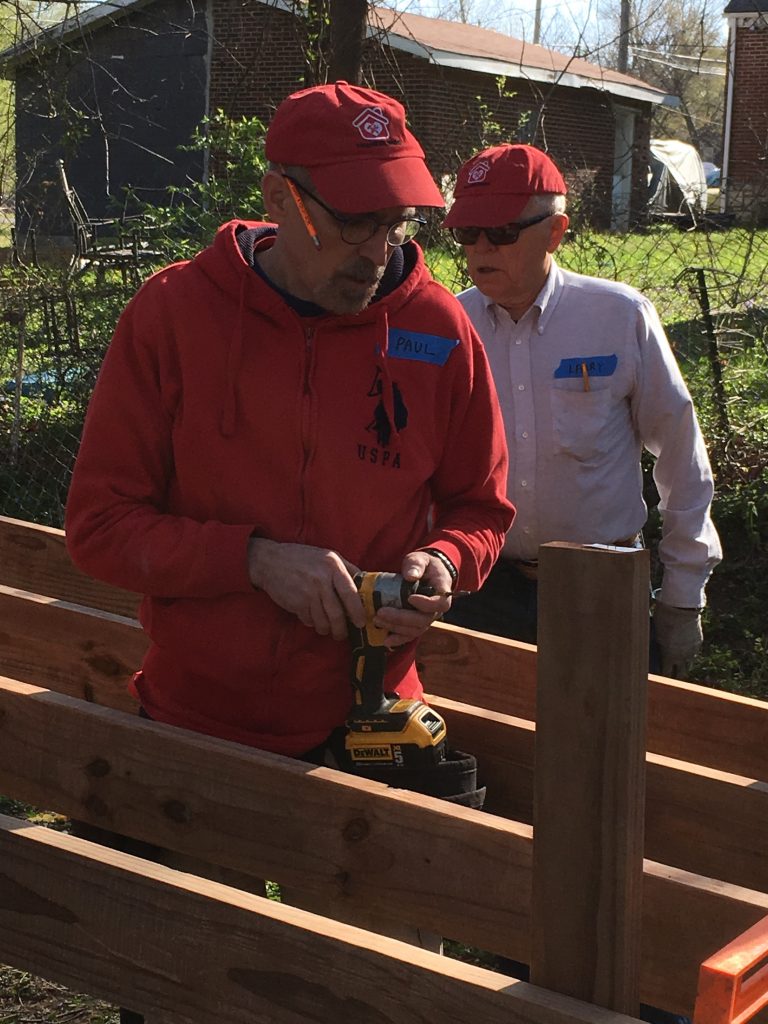 Paul has been volunteering with HopeBUILDERS for several years. While April was his last month in the KC area, we are very appreciative of his hard work.
How and when did you first get involved with HopeBUILDERS?
In October of 2014, I volunteered for a Christmas in October project where I met this awesome guy named Greg Wayne.  We worked together repairing a house that day.  He told me about HopeBuilders and encouraged me to volunteer sometime.  I showed up to HopeBuilders' next weekend project – I believe it was on Oct. 25th.  The rest is history.
What are some of your responsibilities within the organization?
Since I was still employed, I mostly volunteered on the weekend projects.  Many of them were ramp builds.  However, many others were house repairs, handicap accessibility improvements, or health / safety-related projects.  I led or co-led portions of some of these projects.  I also planned and organized one ramp-build project.
Why do you volunteer with HopeBUILDERS?
The primary reason I volunteer with HopeBuilders is the incredible feeling of accomplishment I get on these projects.  We go in with a specific set of goals.  The hardships these clients face is often readily apparent.  The hardest part of this is knowing when to stop.  You often see plenty of other things that could (or should) be fixed.  However, each project is planned out to address specific situations – typically that can be achieved in a single day.  I always leave with a great feeling of accomplishment and a warm feeling that we truly made a difference in someone's life.
If you were to encourage someone else to volunteer with us, what would you say?
Come volunteer for a project.  Even if you have little experience in construction or remodeling there will likely be something you can do to contribute.  You may even learn something new – even the frequent volunteers can learn from each other.  There are also a variety of non-construction-related activities they could volunteer for and/or make donations toward materials, etc.
Any favorite memories or projects that stand out?
Most every project has some sort of factor that makes it special.  Often times it is the sincere gratitude shown by the client.  Due to one ramp-build, the lady gained the freedom to leave her house trailer for the first time in several years.  Other clients had been living without a working furnace or water heater.  They survived by just making do.  Providing someone warmth for the first time in months can really be emotional.  We typically take these things for granted.  However, many HopeBuilders' clients endure these hardships daily – sometimes for years.  Being able to share my skills, donations, and a bit of time to help them gain such a significant improvement in their lives is incredibly rewarding.
What makes HopeBUILDERS different than other KC area nonprofits?
I think the biggest difference is in the way they serve their clients.  Although there may well be a waiting list for projects, once we start a project, the improvements are obvious and immediate.