HopeBUILDERS is a collaborative housing repair group, made up of volunteers in the community. We assist those in need in the Kansas City area with accessibility adaptations and home repairs. We believe that we can collectively do more together to help individuals and families live in safety, comfort and dignity.
Client Selection Criteria:
Below is HopeBUILDERS' criteria for client selection/acceptance.
Family must own and live in the house that work is requested for.
House is located in HopeBUILDERS' normal service area (Jackson County, MO and Wyandotte/Johnson County, KS).
Household must have limited financial resources. Financial documentation is required to complete Intake – latest filed tax returns for all adults in household.
Homeowners are elderly (70 years and older), veterans or have family member(s) who are physically disabled.
House must be in reasonable condition to enable work to be done without extensive repairs.
Homeowner must sign a HopeBUILDERS agreement-waiver prior to commencement of work. 
Prospective clients not meeting the above criteria may be accepted on a non-priority basis with no commitment that the requested work will be addressed.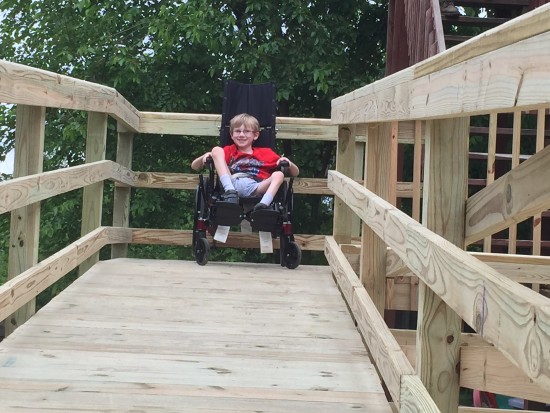 Although not qualified under the above criteria, home renters that have family members with disabilities may be considered for an external accessibility ramp under the following conditions:
Have lived at location where ramp is requested for three years or longer.
Property owner (or management company) signs the HopeBUILDERS agreement waiver.
Entire cost of ramp is paid by renter, owner or third party, with 50% paid prior to start of construction and balance upon completion.
All work performed is done at HopeBUILDERS' discretion based on available skilled volunteers. HopeBUILDERS cannot respond to emergency requests. Note that all applicants being considered, even if qualified, are not guaranteed services.
By requesting assistance from HopeBUILDERS in any form, applicant acknowledges and consents applicant information may be shared with partner organizations or companies in pursuit of funding or fulfilling the requested work. 
Priority is given to the elderly and those with disabilities.
HopeBUILDERS does not perform the following work:
Roofing

Foundation

Concrete

Extensive electrical

Extensive plumbing

Drainage

Gutters

Structural

Cosmetic

Whole house renovations (newly added)