In 2016, Suzanne went to her first ramp build with HopeBUILDERS and has been hooked ever since! Suzanne has volunteered over 200 hours with us doing everything from bathroom demos to ramp builds to maintaining our client database.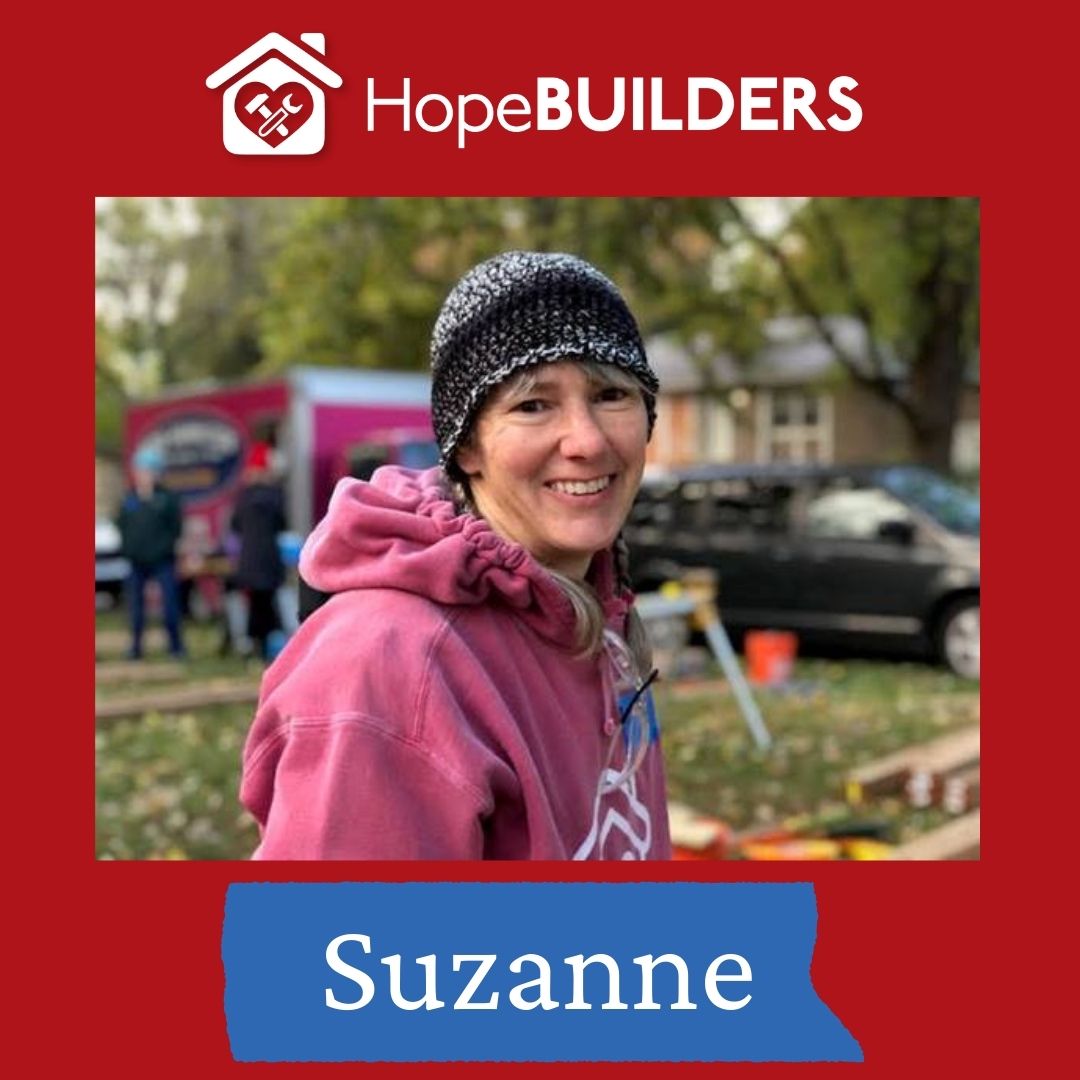 HopeBUILDERS is a great fit for Suzanne because it combines her passion for helping others with her interest in home repair. She especially loves working on ramp builds, because you can make a difference in someone's life in just one day.
Over the years, Suzanne has expanded her skills and continues to learn with every project. She loves to teach new volunteers and work as a team to complete a build. For Suzanne, the most rewarding part of volunteering with HopeBUILDERS is seeing the appreciation from clients and their families. When she's not volunteering with HopeBUILDERS, she enjoys riding her bike and doing home improvement projects. In the summertime, she loves to visit family and friends in Maine, where she relaxes by the lake and goes water skiing.