Are you wanting to volunteer with us, but just don't know what to expect? Here's a breakdown of what you can expect on our Saturday workdays! Remember you don't have to have any previous construction skills to join us!
8:30am- Arrive at the site wearing closed-toed shoes and clothes you don't mind getting dirty. All tools are provided, but you are welcome to bring your own if you feel more comfortable with that. After handing your Volunteer Waiver & Release Form to the project manager or volunteer coordinator you're ready to jump right in!
8:30am-11:30am- Start piecing together the ramp, starting with constructing the modules. You will cut the wood, arrange the wood how it needs to go in the module, and then drill the screws in. Here's a look at what a typical module looks like: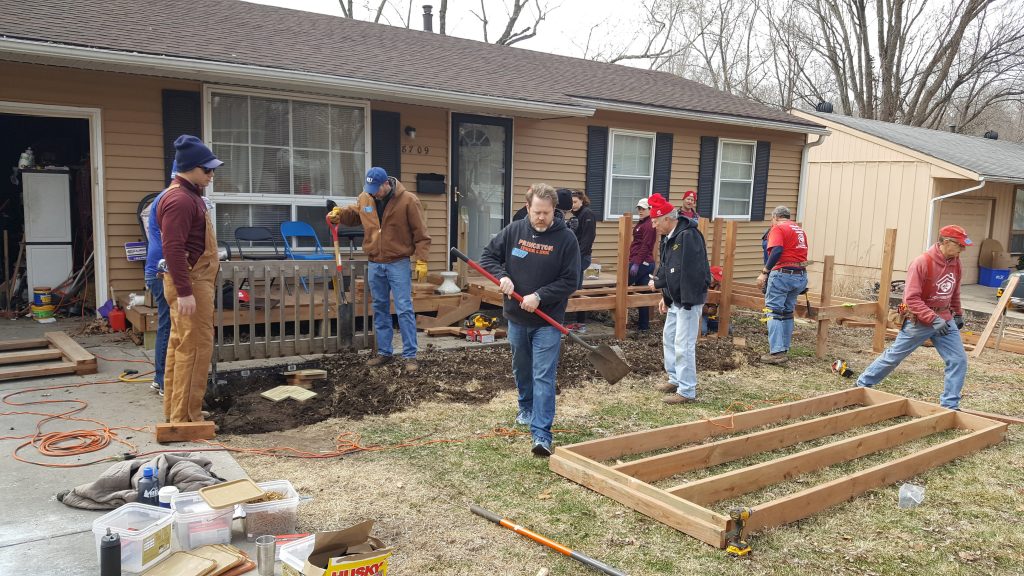 After that you will start piecing together the modules in the way the Project Manager designed. You will also dig some holes for the posts to go in, to add some extra support and for the start of the railings. Here's an example of that process: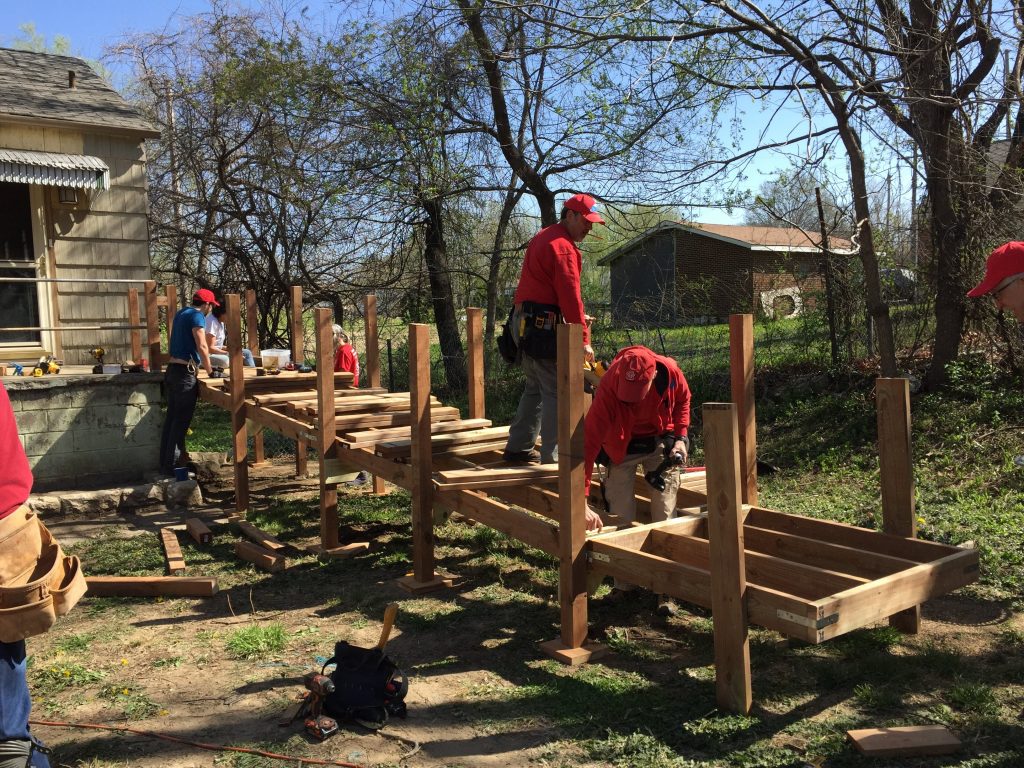 11:30-12:30- Lunch time! Lunch is provided for you, no need to bring one along.
12:30-4:00pm (or until finish)- Add the wood planking onto the ramp and then start creating the railings. You're almost done! Sand the ramp for a smooth finish and sign the HopeBUILDERS sign to hang up on the completed ramp.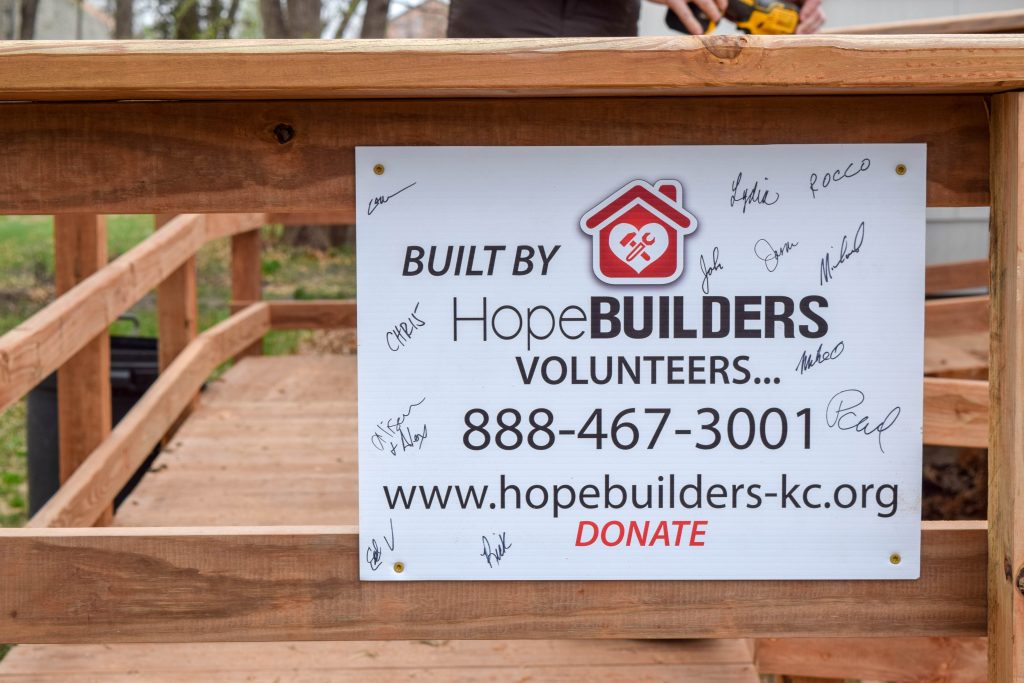 That's it! You've learned new skills, had fun, and participated in something meaningful that changes lives!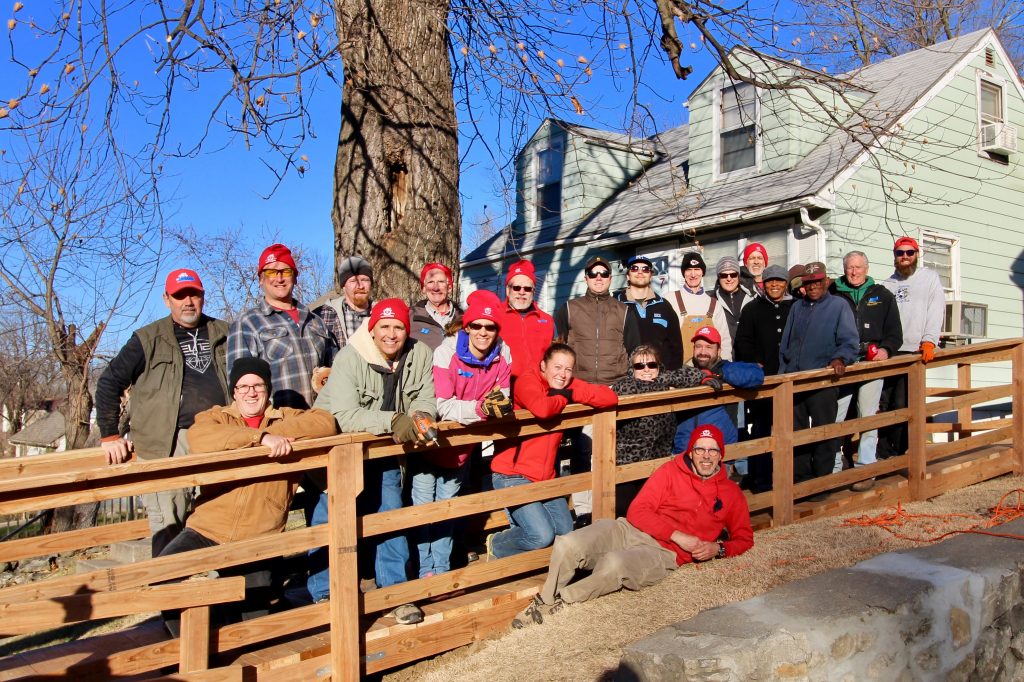 Contact us if you'd live to volunteer! We look forward to it.