kMBC & KCWE Community Day
We are thrilled to be featured on KMBC and KCWE on June 29!
HopeBUILDERS is a non-profit organization that envisions a safe, accessible, healthy home for every Kansas Citian. We provide critical home repair and accessibility modifications for low income older adults and people with disabilities. Our projects include accessible ramps, door widenings, bathroom modifications, electrical, and plumbing.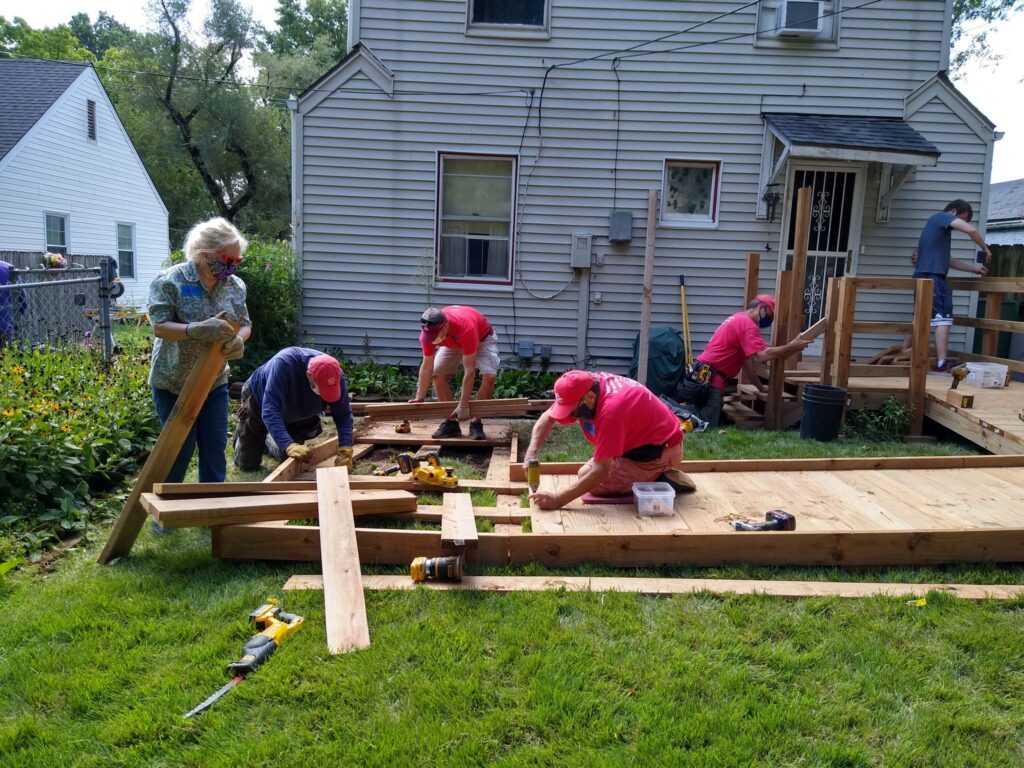 Interested in getting involved with HopeBUILDERS? There are volunteer opportunities for all skill levels, but our greatest need is for skilled volunteers.
In 2020, we completed 113 projects in the Kansas City Metro area, thanks to community support. As the price of building materials has drastically gone up, especially lumber, financial support is even more important to ensure we can provide home repair and accessibility to those in our community who need it most. Make a financial donation to help provide someone with a safer, healthier and more accessible home.
HopeBUILDERS' projects allow our neighbors to stay in their homes longer and age in place. Follow us on Facebook and Instagram to keep in touch and see the ongoing impact of our organization.